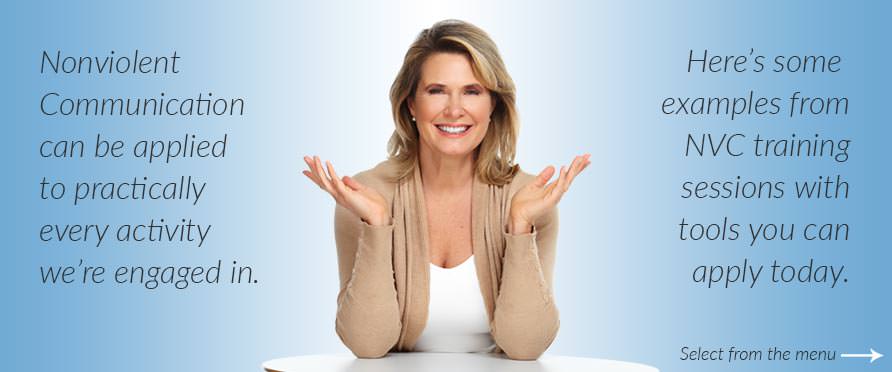 NVC Training Segments from NVC Academy Courses
Nonviolent Communication can be applied in so many ways—in our families and friendships, in the workplace, to our life's mission and purpose and with ourselves.
Check out these example training segments and course sessions and:
Gain valuable insight that will improve your communication skills
Learn how Nonviolent Communciation is applied to a variety of subjects
Get an sense of NVC Academy courses and trainers
Of course, these resources are free to enjoy!
Select from the menu at right to choose a training segment.