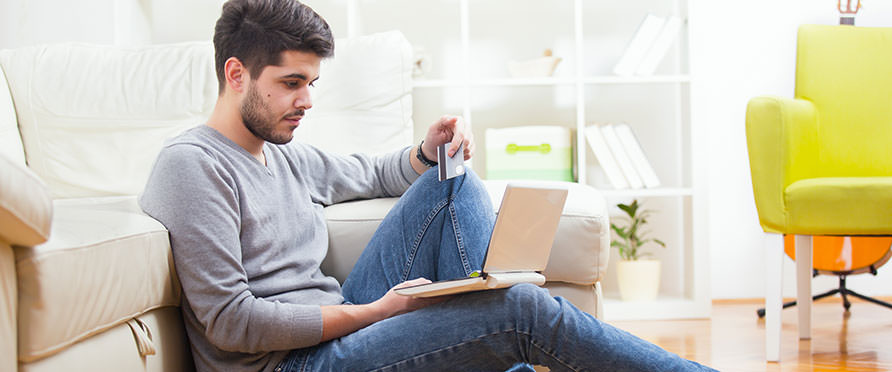 About Our Pricing
Wondering About Discounts, Sliding-Scales, Scholarships and Refunds?
About Our Pricing
The NVC Academy is an online company whose goals are to support as many people as possible – throughout the world – in learning and deepening their NVC consciousness. We strive to keep the cost of our courses and products as low as possible while providing a broad range of choices in consideration of our worldwide constituency.

Some of our considerations in pricing are:
The broad range of income levels across the world
The value of the US dollar against foreign currency
The maximum number of people a trainer wants to include in their course
Number of hours in a course
Any additional components/programs offered in a course
Ultimately, we are considering the needs of:
Course registrants for choice, trust, value, consistency and access
Trainers for sustainability, respect and joy in working with us
NVC Academy team members for sustainability, ease and joy in their work
NVC Academy for long term sustainability and viability
The people who utilize our services have varying degrees of access to resources within a wide gap of what it takes to attend to basic needs in different parts of the world. Additionally, the people who engage with us vary in terms of what individual choices they make about how they use the financial means they have access to. To attend to this, along with differences in lifestyles, learning preferences, and time zones, we provide a wide range of options, including some that are free of charge.

We recognize that – even though we deeply value and endeavor to consider everyone's needs – we are not always able to find ways to do so. Along with a growing number of people and groups in the global north, we mourn the impact of our lack of awareness and capacity, along with global conditions that make it so.


Discounts, Sliding-scale, and Scholarships
This is our dilemma.

On the one hand, we truly want to consider the needs of each individual, fully valuing connection and contribution. On the other hand, the volume of requests we receive from people across the globe is daunting. While we value connection and contribution, we also value choice and long term sustainability.

One of the ways that we have aimed to make our offerings more accessible is by making our registration process automated.

With each request for a change of any kind, we are required to shift from an automated to a manual system, thus increasing our internal financial and time expenses. If we were to engage individually with registrants and with those who request any number of exceptions, including financial, we would need to have more people who would respond to emails, get on phone calls, and attend to all these additional needs. We can't see how we could do that without substantially raising our prices. We have consistently chosen to maintain the imperfect and somewhat impersonal registration process rather than raising our prices.

For instance, in addition to lack of financial resources or currency exchange challenges, we regularly receive other requests for discounts, scholarships, different payment plans, and refunds because a person:
Won't be able to attend all sessions
Wants only to listen to the recordings
Is joining a course after its initial start date
Wants us to consider any other number of specific requests too numerous to provide in detail
For some time we wondered why we were feeling overwhelmed around the requests we were receiving. Then we realized we receive a large number of requests on a regular basis, and that we were feeling conflicted around this as our courses were already priced at the lowest rates that we can sustain. We think carefully, because we want to support and sustain the members of our community, as well as the NVC Academy and our trainers. At this time, we are not meeting our needs for sustainability as much as we would like. The NVC Academy is often challenged to cover all its expenses.

So the following continues to present a dilemma for us in our attempt to integrate more needs. How do we...
Live in our NVC consciousness
Support the worldwide community of NVC enthusiasts, and
Maintain our long term (and immediate) sustainability so we can continue supporting our beloved community (and all the individuals within it) for years to come.
We mourn that, as a result of this complex balancing process, we have not yet found a way of fully attending to global income disparities that enables us to also fully attend to our own needs.

With all of this in mind, we have decided to create a Community Registration Support Fund as a place where people may:

1) Choose to contribute financially towards others' registrations, and
2) Request financial support so they may more easily access NVC Academy resources.

We are deeply grateful to the many people in the greater NVC community who have joined us in looking for ways we can support our worldwide NVC community. Our great hope is that, by working together, all who are interested will have access to NVC trainings – regardless of their income or geographic location.

Knowing that many of us are working towards this goal gives us more peace.

We are more than open to receive proposals from people who are willing to take on finding such ways in support of us. We are less open to proposals that will essentially amount to us doing more work without increasing our income.

We hope that reading this has given you a greater understanding of the many needs we grapple with on a daily basis, and what drives our decisions. We are equally hopeful that you will find something within the range of what we offer that will support your learning, joy and fun.

Our request to you is that you fully consider the needs we have outlined here before asking us to make exceptions.
We typically reply to requests within 24 hours.


Refunds
We encourage anyone seeking a refund to consider if there is an issue that might be resolved by chatting with us or the trainer. Please reach out to This email address is being protected from spambots. You need JavaScript enabled to view it. to begin that discussion.

Please make a refund request after considering the following additional information.

We long for people to be able to make knowledgeable choices about the courses they attend. Some of our courses – especially edgy/thought provoking or longer time commitment courses – offer a free preview which supports registrants in knowing what they are signing up for. While we do not have this option for all courses, we do commit to offering full refunds if requested before the second day of a course. We believe that this offers you an opportunity to attend or review the recording of a course and determine if it will be a good fit for you.

For courses that are longer than 12 weeks, we request that you notify us within the first 30 days if you do not believe the course is a good fit for you.

In the interest of transparency, please be aware that all refunds take us from an automated system to a manual system, thus increasing our internal financial and time expenses. We also incur additional costs from the payment systems when we process refunds.

We value having our courses contribute to participants, and sometimes a refund is part of this contribution. We hope that in reading this you have a greater understanding of the many needs behind our pricing. We are equally hopeful that you will find something within the range of what we offer that will support your learning, joy and fun. We ask you to fully consider the needs we have outlined above before requesting a refund.You can request a refund by contacting us at This email address is being protected from spambots. You need JavaScript enabled to view it.

With care and respect,

Mary Mackenzie and Mark Schultz
NVC Academy Co-founders